What Does Car Servicing Include
Posted by:
Admin
Tags:
Posted date:
13-04-2022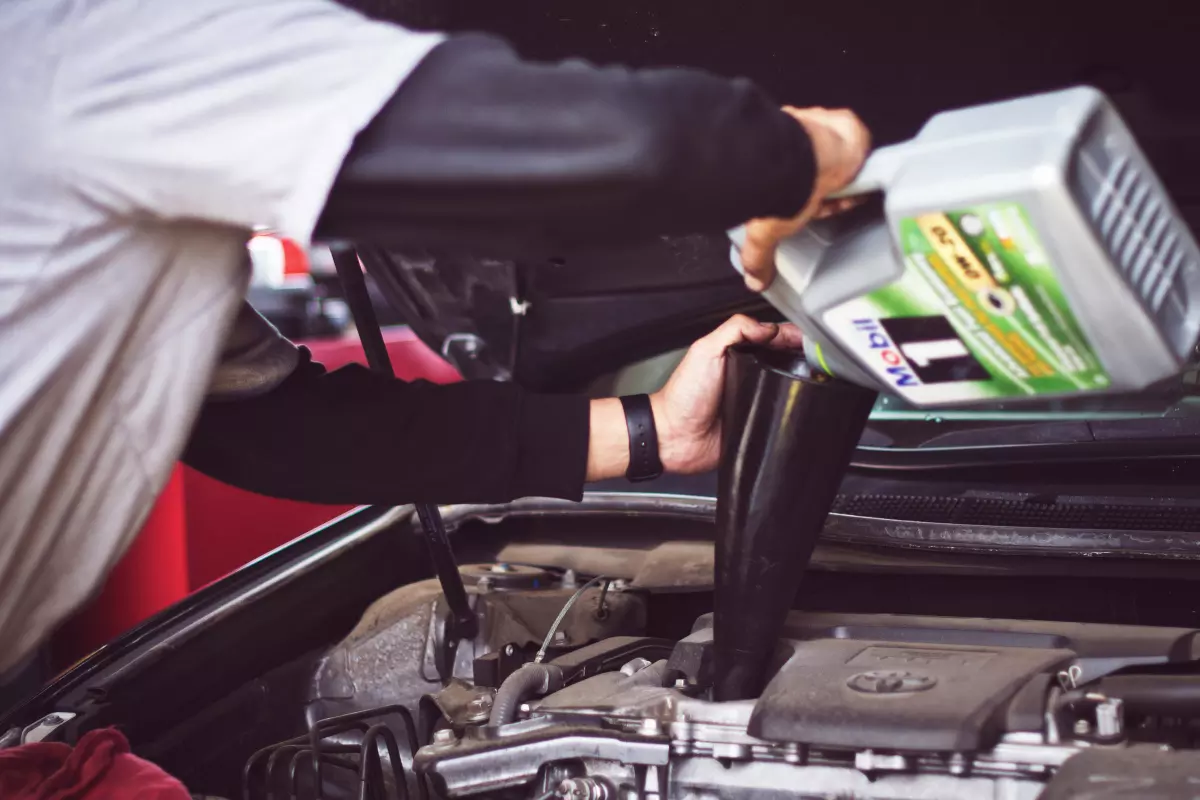 This article looks at what does a full car service include? And what is the difference between a minor service, a major service and an interim service.
What Does A Full Car Service Include?
Vehicles should get serviced to ensure it remains in peak condition and that no surprise maintenance costs arise when you're busy. Some drivers may be unaware of the repairs their car requires, or a lack of attention can lead to preventative maintenance being missed.
It may be the last thing on your mind, or maybe financial strains have left repairs needing to be completed. Paying attention to recommended maintenance may be time-consuming, but in the long run, it will save you money for repairs as damages are unable to progress as far.
Your vehicle's engine, transmission, and suspension are all vital parts of your car's system. They must be maintained regularly to avoid your car from not starting or running efficiently. A car service can involve up to 50 or more components checks and repairs; these differ depending on the type of service performed.
There are three types of servicing available for your car; Interim, Minor, Major car services. The difference between the two main services- minor and major is quite significant; essentially,
A Minor Service is carried out at 7,500, 15,000, 45,000 and 75,000 miles, or every 12,000 miles or 12 months.
A Major Service is performed at 30,000, 60,000 and 90,000 intervals, or every 24,000 miles or 24 months. Major services are carried out less frequently; however, they are necessary to retain the warranty, maintain safety, and boost resale value.
An Interim Service is generally performed more often than minor or major services and between full car service checks. Interim services are necessary for higher-mileage drivers as the parts of their vehicle work harder and quicker, leading to faster damage to components.
This type of car service doesn't involve the extensive repair checks the minor and major services do; instead, it focuses on oil/oil filter changes and top-ups for antifreeze, screen-wash, brake, power steering and battery fluids.
MINOR CAR SERVICES INCLUDE:
Filter Replacements (Air/Pollen/Fuel/Oil)
MAJOR CAR SERVICES INCLUDE:
Check And Replace The Wheel Bearing Grease
Spark Plugs (Petrol) Or Fuel Filter (Diesel) Change
Replace Brake And Clutch Fluid
Drive Belt Tension Adjustment
Filter Replacements (Air/Pollen/Fuel/Oil)
How much does a full car service cost?
The three types of servicing available for your car vary in cost based on the level of detail included within the service type. The average cost for a full car service in the UK is currently £151 (minor) £284 (major), with prices ranging from £150 to £400- although the money required will vary depending on service type, car make and model, provider and location.
When looking to service your vehicle, a good idea is to look around to find the cheapest but still trusted option. Don't forget that the cost for a service won't include the repairs or any replacements needed; these are charged separately and may take time to obtain.
In addition to minor and major full services, there is the basic 'Interim Service' available with prices ranging from £80 to £200 and an average cost of £119. Whether the service is offered at a flat rate with a contingency or an hourly rate, ensure you're aware of the total expected cost.
In bigger cities, basic hourly rates for mechanics are likely to be higher, whilst smaller garages may take longer to obtain the necessary parts.

Benefits of having a full-service check?
Apart from the obvious benefits of having your vehicle serviced, such as maintained systems and smooth driving, it can be economically beneficial in the long term.
By leaving a car service until the last minute or leaving long gaps without maintenance checks, you can expose your vehicle to extensive damage.
For instance, not paying attention to your water pump or cambelt can lead to your engine becoming seized. In the long run, this could cost you a lot of money.
It's estimated to cost around $3,000- $5,000 (£2,293- £3,821) to fix or replace the engine instead of a simple service bill of around £200. Having a repair schedule to take care of your vehicle can help you remain organised and save you money.
Furthermore, a full service isn't the same as an MOT, so don't try to cut corners and save money when it's needed. An MOT is an annual technical safety inspection, meaning it only happens once a year.
It is not designated to repair or replace run-down vehicle components. The MOT only highlights the issues with critical safety aspects, and it's best to take your vehicle for servicing between MOTs to ensure safety and continued maintenance.
A full-service history will enable you to ask for more money when selling your car.
Similarly, in the case of an accident or incident that damages components to a point they cannot be fixed, your insurer may require service history to determine the pre-accident value. Giving your car service at least once a year will ensure your car has an extended life and works the best it can, giving you a stress-free drive.
How long does a full car service take?
The three types of services take various lengths of time; simply, the more detailed the maintenance, the longer it will take. On average, an Interim starter service takes 0.6 to 1.2 hours, while a minor full service takes 0.8 to 1.2 hours, and a major full service takes 1 to 2 hours. The make and model of your car will also affect the length of time it takes to complete car service; for instance, Fiat 500 takes between 0.6 to 1 hour, whilst a Land Rover Range Rover takes between 1.2 to 2 hours.
When taking your car into a garage, always double-check with the mechanic to see how long the service will take so you can plan accordingly.

How often should I have my car serviced?
How often your car requires a service will depend on several components, below is a short list noting the key influences. Additionally, looking at your car's manual should display how often the manufacturer recommends a service.
Generally, it's recommended that a full service is performed at least once between the annual MOT, although older car models or cars with higher mileage are likely to require more regular servicing. Newer cars may have an automatic dashboard reminder for when a service is required.
Why can't I do a service Myself?
Unless you're a highly proficient DIY mechanic, it may be difficult for you to cover all of the necessary areas a service demands- as there is a lot.
It's best to find a trusted and highly experienced garage that possesses a range of tools and diagnostics, that you may not have access to, even if you're a self-proclaimed DIY mechanic.
Moreover, modern cars are computerised and have more complex components.
Although you may have the basic tools at home for simple maintenance needs, the skills and software that are needed for a minor/major full service are better found in a professional garage.
For instance, electronic control units and fuel injections help when tuning a car, but this demands specific computer equipment.
Simply, to ensure the service gets completed thoroughly and correctly, it's best to visit your local garage.
Trust us; it's worth the money to visit a trusted mechanic and take care of your car; even a basic service will make a difference.

---
If you require annual servicing, choose a garage that you can trust. Follow the link below to contact a car service mechanic in Watford.