Does My Car Need an MOT?
It is a legal necessity that every car that's three years old or more should have a valid MOT certificate. The certificate should be renewed once every year, and it is the responsibility of the car owner to ensure that the MOT is examined every year. If you want to know when your current MOT expires, you can look at your test certificate.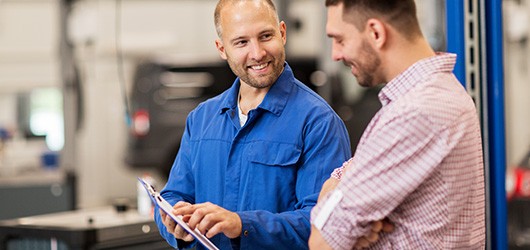 The only requirement for you to know when the certificate expires or whether you've got a valid certificate is your vehicle registration number. After you've found out when your current MOT expires, you can book your next test.
What happens if you've missed your MOT test?
If you've missed your MOT test, it is illegal to drive to and from a pre-booked test. Nevertheless, if you have to, you should carry the proof of your appointment just in case you are stopped by the police.
What can you do if you've lost your MOT certificate?
In case you have lost your MOT certificate, you can get a duplicate from any test centre. However, you may have to pay a fee of about £10. When getting a duplicate, you don't have to bring anything with you because your MOT details can be obtained from the DVLA database on the Gov Portal.
You cannot 'lose' some days if you decide to have your car tested earlier. Nonetheless, your MOT certificate should be due in a few months or days for you not to 'lose' the days. Alternatively, if your MOT certificate is valid for a while and you are worried, you might forget to take the test. You can register with us to send you a reminder a month or so before your test is due. We can notify you using an email or a text message to ensure you don't forget.
The best option, however, is to book for a test in advance (a month minus a day) before your MOT expires. This will ensure that you retain the same date as before and still have a valid MOT certificate. The final option is to take your test even earlier in advance, but you will have a different renewal date next year.
Why bother with an MOT?
There are several reasons why you need to have an MOT certificate. Safety and performance issue is the main reason why you need to have a valid certificate. But, if you don't have an MOT certificate, you cannot be able to renew your road tax, and in case you are driving your car, you will be doing it against the law and risk being fined up to £1,000.

The test checks the safety and roadworthiness of your car by checking its emissions and brakes

The test should be carried out if your car is more than 3 years old. Subsequent tests should be carried out annually

There are numerous internal and external tests when carrying out an MOT test

There are more than 600 ways of failing in an MOT test

The test should be visual because the examiners should not change or remove anything from your car

The cost of testing your car is capped at £54.85 excluding the taxes by the government

If you are involved in an accident, you could be asked for an MOT certificate. If you don't have any or it is expired, your chances of an insurance claim could be affected especially if there are injuries.

---
If you require MOT testing in Watford and Hertfordshire follow the link below.