At the Scene of Accident
Posted by:
Admin
Tags:
Posted date:
19-02-2019
Car accidents are not things that you want to think about, but they do happen. It's extremely important you know what to do in the case you're involved in one. By taking the right steps immediately after an unfortunate car accident, you can prevent a bad situation from getting worse. Also, it ensures that your car insurance claim is paid out without minimal disruptions.
Here are some of the important details you should try to collect at the scene of the car accident:
The registration numbers of all the cars involved, and a note of the colour, model and make of each vehicle.

The time and date that the car crash happened.

A sketch that shows the position of all the cars involved.

A description of the weather conditions during that accident, and anything you may notice to be unusual about the road lighting or quality.

A description of injuries that the drivers, passengers or pedestrians may have sustained and a list of damage to vehicles.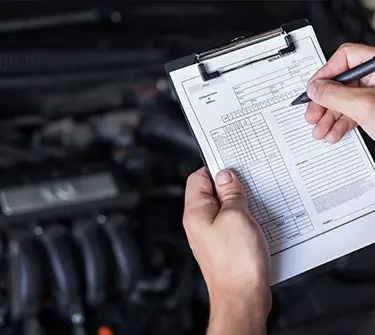 It's also advisable that you take photographs of the car accident to use as evidence. Some drivers carry disposable cameras in their vehicles for this reason. On the other hand, a modern Smartphone should take enough shots to enable you to remember crucial details.
Emergency Equipment to carry in your car
Carrying appropriate equipment can be of great help in the unfortunate event of an accident. Although it's not a legal requirement, it enables you to have an easier experience in the event of a car accident.
Make sure you carry reflective vests to enable you, and others stay visible to other road users. First aid kits are also extremely useful in times of emergencies. Remain calm, just as you should in any other emergency.
If the car is still roadworthy, you should switch on its emergency lights and drive/push it to a safe place to avoid obstructing traffic. The best place includes the hardshoulder if one is available.
Never leave children alone in the car after an accident. Proceed to a safe place such as behind the guardrail. If you have a warning triangle, you should place one 100-150ft behind the accident scene to draw the attention of other road users.
HOW TO SECURE THE SCENE OF AN ACCIDENT
Depending on how serious the accident is, you should follow some general tips when securing the accident scene. If it's a minor damage such as a dent as you're parking, it's not necessary to inform the police. If it's a serious accident, you should ask witnesses to wait for the police. Take plenty of photos for future references.
In case of serious injuries, call emergencies services immediately and administer first aid until they arrive. For this reason, make sure you always carry your mobile phone since public telephones may not be near.
---
If you are involved in an accident, it is important to find an accident repair garage that you can trust. Follow the link below to contact a car repair mechanic in Watford.